Spreading Holiday Magic for 40 Years
At Secret Santa, we believe in the magic of the holiday season and the power of community. For nearly four decades, we've been dedicated to brightening the lives of families and children in Saskatoon during this special time of year.
Each year, Secret Santa works tirelessly to assemble and deliver toy bags and food hampers to families with children 12 years of age and younger. We understand the importance of making the holidays special for these young hearts, and we take pride in spreading joy and hope.
The impact of Secret Santa is astounding. With the support of our sponsors, volunteers, businesses, and the community, we've touched the lives of over 100,000 children and supported more than 55,000 families in Saskatoon. Every year, we distribute over 40,000 pounds of food to those in need, spreading cheer and nourishment throughout the city.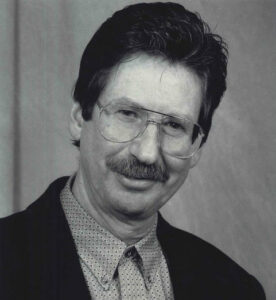 In this beautiful journey, we tip our hats to the founder of Secret Santa, Denny Carr, a true holiday hero. His biggest accomplishment was creating Secret Santa to assist the Salvation Army in supplying toys at Christmas to kids. He accepted humbly, the B'nai Brith award and Canada's highest honor, the Order of Canada for his contributions to better people's lives in Saskatoon.

In honor of his life work, in 2000, the Secret Santa Foundation was formed to ensure that "every child receives a toy at Christmas". That commitment was expanded to include food hampers in 2006. Denny's vision, that one person can make a difference, continues thanks to your help