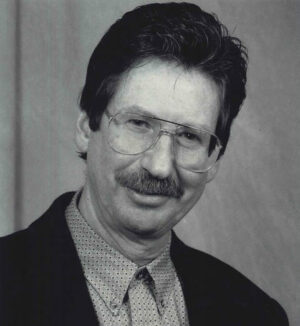 Denny Carr was born in Vancouver and spent his early years in Quesnel B.C.,where he started work in Radio. His natural talent moved him to Williams Lake, Lloydminster and eventually CFQC in Saskatoon, where he spent 17 years with partner Wally Stambuck.
After years with many partners at CFQC he moved to partner with Rod Kitter at CJWW until his death, of cancer, in 1999.
Denny volunteered for RUH Foundation, Elmwood lodge, selling apples for the Kiwanis dressed as a clown, walking in the Riversdale Walkathon and hundreds of banquets and fundraisers as the emcee.
His biggest accomplishment was creating Secret Santa to assist the Salvation Army supplying toys at Christmas to kids. He accepted humbly, the B'nai Brith award and Canada's highest honor, the Order of Canada for his contributions to better peoples lives in Saskatoon.
In honor of his life work, in 2000, the CJWW Denny Carr Secret Santa Foundation was formed to ensure that "every child receive a toy at Christmas". That commitment was expanded to include food hampers in 2006.
Denny's vision, that one person can make a difference, continues thanks to your help."